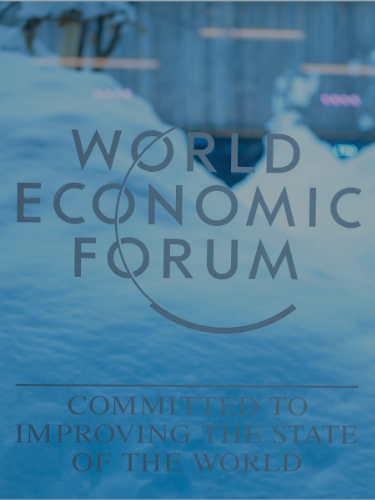 World Economic Forum 2023
CONSIDERATIONS FOR TRAVEL TO DAVOS, SWITZERLAND
The 53rd World Economic Forum (WEF) Annual Meeting will be held in Davos, Switzerland, between 16-20 January 2023.
More than 2500 political, business, and civil society leaders will convene to discuss solutions for a multitude of global challenges. The 2023 event occurs against the backdrop of stagnating global growth, rising inflation and strong economic headwinds. The COVID pandemic and ongoing conflict in Ukraine have delivered systemic shocks to the global economic system, with the world becoming increasingly uncertain and volatile.
What to expect from WEF Davos 2023
The five-day forum will focus on five specific themes:
Addressing the current energy and food crises in the context of a new system for energy, climate and nature;
Addressing the current high inflation, low growth, high debt economy in the context of a new system for investment, trade and infrastructure;
Addressing the current industry headwinds in the context of a new system for harnessing frontier technologies for private sector innovation and resilience;
Addressing the current social vulnerabilities in the context of a new system for work, skills and care; and
Addressing the current geopolitical risks in the context of a new system for dialogue and cooperation in a multipolar world.
Who will be attending World Economic Forum 2023?
Several heads of state and key government officials will deliver keynote addresses to the conference, with the war in Ukraine, food/energy insecurity and global inflation likely to be key areas of focus. The US delegation will reportedly constitute senior officials, including Director of National Intelligence Avril Haines, Trade Representative Katherine Tai, Special Presidential Envoy for Climate John Kerry, Federal Bureau of Investigation Director Christopher Wray and Administrator of the US Agency for International Development Samantha Power, alongside at least 13 other members of US Congress. Other notable attendees will include the Chinese Vice-Premier Liu He, and Chief Executive Officers from several large US multinational financial institutions.
Risk profile for Davos, Switzerland
Whilst Switzerland is a low risk country, the high-profile nature of the WEF annual meeting and its attendees significantly raises the risk profile for Davos for the duration of the conference. Due to global media interest, and a comprehensive live-stream, in recent years the WEF annual meeting has been targeted by protest action groups seeking to generate attention for numerous civil causes, including climate activism and economic inequality. Politically motivated activity remains a considerable risk during the 2023 WEF annual meeting, although the event is well-policed by a considerable security force presence which will implement enhanced security measures from 14-21 January.
Key Risks: Civil Unrest & Protests
Low-level unrest and public demonstrations represent the most likely risk to occur during the 2023 WEF annual meeting, although the overall risk posed by such activity is notably mitigated by the local police and security forces. In recent years, multiple groups and individuals have sought to target Davos during the conference, with peaceful demonstrations and sit-ins a common occurrence. Protest activity is generally restricted to specific areas outside of the conference venue and other significant infrastructure associated with the WEF meeting. Additional access control measures are also implemented at many of the local hotels housing conference attendees, to decrease the likelihood of unplanned demonstrations and protests presenting a physical risk to high-profile delegates.
Protest activity during the conference has increasingly focused on environmental concerns and climate change, both at Davos and across other large Swiss cities. It is highly likely that sit-ins, protest occupations, marches and low-level civil disruption will occur across larger urban centres, including Zurich, between 14-21 January, including at banks, government buildings and other locations associated with environmental issues. Clashes between anti-capitalist protestors and police forces in Zurich were reported during the 2022 WEF event, whilst this year activists will allegedly gather in Helvetiaplatz, Zurich, on 17 January.
At Davos, there is considerable potential for sit-ins, publicity stunts during sessions, well-attended demonstrations and deliberate attempts to damage (both materially and reputationally) companies deemed to not be doing enough to tackle climate change. This is particularly apparent this year, due to the increasing prevalence of climate awareness and the recent conclusion of the COP27 climate summit in November 2022.
Alongside climate change, probable protest focus for this year will include social inequality, taxation, and general anti-capitalist sentiments. While unrest at past WEF events has typically been small-scale and peaceful, rallies at the WEF event in Cape Town in September 2019 saw police use stun grenades and water cannons against protesters after instances of localised violence. In 2018, protests were banned at the event in Davos, which was due to be attended by then-US President Donald Trump. Heavy snow meant that the space available for protests was limited, resulting in the ban. Despite this, around 20 protesters broke through the security cordon around the conference, although the protest was swiftly and peacefully disbanded by law enforcement. Security is also heavily increased in the town during the event, which severely limits the size and volatility of rallies.
Davos has reportedly received at least two requests for permission to protest at the WEF event. The Socialist Youth of Graubünden have applied to demonstrate in the town hall square on 15 January, whilst the "Strike WEF" collective is also reportedly organising a march against capitalism, global inequality and the climate crisis. The group will march from Kublis to Klosters on 14 January, and onward to Davos on 15 January, where a protest will be held at Davos Postplatz. Security forces have re-routed the march away from major highways in order to minimise disruption to freedom of movement for conference attendees, security forces and members of the public. Additional protests and ad-hoc demonstrations, including by individual actors, are highly likely to occur during the event.
Protests in Davos are typically restricted to fewer than 500 persons, whilst the isolated nature of the town also acts as a limiting factor for protest attendance. Protests will almost certainly remain peaceful, although limited instances of violence remain realistically possible if protestors attempt to breach security barriers or conduct particularly disruptive actions. Regardless, all protests will be continuously monitored by the security and police forces.
Monitor public announcements of planned strikes and protests, which might affect your stay or limit freedom of movement.
Avoid all protesters and adhere to instructions from police and security forces due to the possibility of violence or physical crowd dispersal tactics.
Be aware that being seen or recorded in the vicinity of public demonstrations might infer an association to the cause.
Key Risks: Crime
Crime rates are low in Davos, and across Switzerland generally. The vast majority of offences are non-violent and consist of theft, pick-pocketing or antisocial behaviour due to intoxication. While crime rates generally increase in larger cities and ski resorts during the winter season, crime does not represent a significant threat if situational awareness is maintained and common-sense mitigating measures are implemented. Criminal risks are, however, broadly mitigated by the heightened security procedures in place for the event.
It is realistically possible that the economic status of many conference attendees could lead to a temporary increase in frequency of opportunistic theft or burglary, particularly from insecure hotel accommodation or vehicles. Additional caution is advised if moving through Davos during hours of darkness.
Increased caution when using ATMs, credit/debit cards or other electronic devices is also highly advised, as well as being vigilant and cautious when carrying important or confidential documentation.
Cybersecurity threats and data breaches are also a significant threat and are heightened by the political and economic status of conference attendees. Do not log onto bank accounts, or enter any passwords or personal information to other websites, if using free public Wi-Fi. Exercise caution when using your mobile and other personal electronic devices to protect your data. Consider the use of encryption software or VPN services.
Ensure hotel room and vehicle windows and doors are locked.
Travellers are strongly advised to pack a doorstop or other mechanism to secure entry points to hotel rooms.
Avoid walking after dark.
Ensure that valuable items are not visible or easily accessible when walking on foot or in crowded areas.
Keep mobile phones charged, with emergency numbers saved.
Ensure that both your personal and business debit and credit card providers are aware of your travel plans.
Avoid giving away personal information to unfamiliar people, including full name, contact details and any address where you might be staying, visiting or working.
Be wary of strangers and their motives and firmly decline offers of assistance or services from them or casual acquaintances.
Remain aware of luggage whilst at public transport hubs, particularly airports.
If you do find yourself a victim of crime, even petty crime, do not resist or antagonise the attacker, it is not uncommon for criminals to be armed and escalate to violence if confronted.
Avoid using free public Wi-Fi where possible.
Key Risks: Terrorism
While terror attacks cannot be ruled out in Switzerland, there have been no recent instances of mass casualty terrorist incidents and the overall threat of terror is low. The only notable terror incident to occur within the past decade came in September 2020, when an individual was fatally stabbed in Morges by a known Islamist who was under surveillance from the Swiss Security Service. The last major attacks occurred in 1980, when the Turkish ambassador to Switzerland was attacked by an Armenian extremist and Swissair Flight 330 was bombed by a Palestinian terrorist group.
Counter-terrorism measures implemented by the Swiss government have proactively addressed the threat of terror attacks conducted by lone perpetrators through several extremism monitoring and anti-radicalisation initiatives. Despite the lack of significant terror incidents in Switzerland, the WEF annual meeting is a high-profile target and as such, Davos almost certainly presents a particularly target rich environment for potential terrorist actors. It is common to see armed police and military personnel patrol the streets in the build-up to and during the event.
The Swiss military has been deployed in Davos since 6 January and has begun to construct security installations, after the Swiss parliament authorised the deployment of 5000 armed forces personnel to support civil authorities in providing security for the WEF annual meeting event. Enhanced security measures will include localised traffic restrictions within the centre of Davos and checkpoints on routes into the town. Access-control and increased security presence will also be implemented around certain key locations, including the Davos Congress Centre, notable local hotels, Davos Platz and Davos Dorf stations, and airports including Zurich. Intermittent disruption is likely to occur across road networks during the arrival and departure of particularly high-profile attendees.
Exercise increased vigilance in the vicinity of potential targets, such as the conference centre, hotels, transportation hubs and crowded restaurants.
If you detect unusual behaviour or suspicious objects, leave the area immediately and notify the nearest member of the security forces.
Be vigilant and follow instructions from the police and security authorities.
If caught in an incident, immediately vacate the area if possible. If this is not possible, find immediate cover and hide ensuring you cannot be seen or heard by the attacker(s) and mobile phones are silent, before extracting as soon as it is safe to do so. Only once safe inform the authorities.
Follow the British Government's advice to 'RUN, HIDE, TELL'.
Key Risks: Transport
Switzerland is considered one of the safest countries in the world to drive. Road traffic deaths are low, comparable with the UK, Netherlands and Denmark and amongst the safest in the world. Due to its size, the road network in Davos is easy to navigate and road surfaces are in good condition. Snow can cause difficult driving conditions in some places, however local authorities clear new snowfall quickly, especially around conference venues. Davos has two train stations within its primary urban area and it is also common for helicopters to service the town during the event.
Vehicles should always be low-profile, without logos, and carry local licence plates.
Pre-arrange transport to and from the airport through Solace Global or via trusted local contacts/hotel.
Use pre-paid taxis or cars, preferably through your hotel or security provider.
Key Risks: Health
Davos is equipped with a central hospital, Spital Davos AG, which offers 24-hour emergency care, including rescue services. The facility is well-equipped for all basic medicinal care and offers good services for trauma and sports medicine due to its vicinity to the ski resort. Davos hospital is located 2km south of the conference facility, approximately a 6-minute drive. There are also at least two smaller clinics/hospitals in the town, although they typically serve as rehabilitation clinics.
Medical facilities are considered of a world class standard. While no medical facility will refuse emergency care, ensure sufficient travel insurance has been obtained prior to arrival.
The majority of prescription medication can be brought into the country, however it is always worth ensuring that any medication is legal in-country.
Carry any personal medication in hand luggage along with a copy of the prescription.
It is also useful to carry a copy of personal health records when travelling.
Serious medical conditions or injury may require transit to specialised medical facilities in Zurich, Bern or another nearby city.
Key Risks: Environmental
Davos experiences cold to mild weather during January, with temperatures dropping during hours of darkness. Cloud, intermittent sunshine and occasional light snow may be expected, with temperatures averaging anywhere between -10 and 3 degrees Celsius. As with all mountain resorts, avalanches can occur although these rarely impact the town or surrounding roads. This is partially due to the town's layout and manmade avalanche defences. Snow is currently forecast to occur across the coming week.
Davos experiences cold to mild weather during January, with temperatures dropping during hours of darkness. Cloud, intermittent sunshine and occasional light snow may be expected, with temperatures averaging anywhere between -10 and 3 degrees Celsius. As with all mountain resorts, avalanches can occur although these rarely impact the town or surrounding roads. This is partially due to the town's layout and manmade avalanche defences. Snow is currently forecast to occur across the coming week.
Snowfall may result in avalanches. While these are unlikely to impact the town, do monitor for official warnings.
Take care while walking on sidewalks or roads, some sections may be covered in compacted snow and ice and may not be gritted.
Cold weather can be exacerbated by strong winds and snowfall. Ensure suitable clothing is worn.
---
Increase your operational resilience with forward-looking intelligence to give you new perspective on global risks.
How can our risk management experts help you?
Enhance your resilience, put effective controls in place and keep you one step ahead of unexpected events. Through a combination of software, strategy and intelligence, our dynamic approach to risk management will help you navigate uncertainty with expertise.