Business trip management for unexpected travel risks
We're always ready to act and deal with the unexpected.
From medical repatriation following a natural disaster, to extractions where trouble has erupted unexpectedly, actions based on the latest intelligence reports, political instability, global pandemics, and kidnap crisis response – allow your people to enter an unfamiliar destination knowing you will always get them back home.
We'll get your people home safely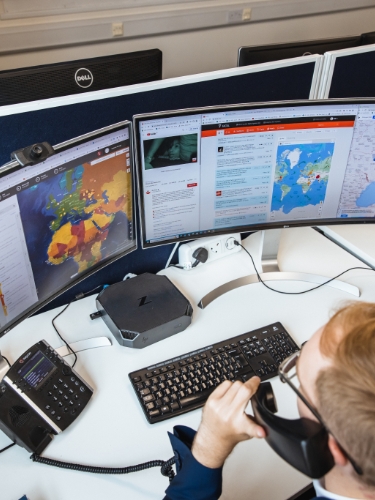 You can't see every travel risk coming – but that shouldn't stop you being prepared
Climate change has significantly impacted operations. Drought, wildfires, desertification, natural disasters and extreme weather events are on the rise. Discover how to plan for those risks before they impact your business.
01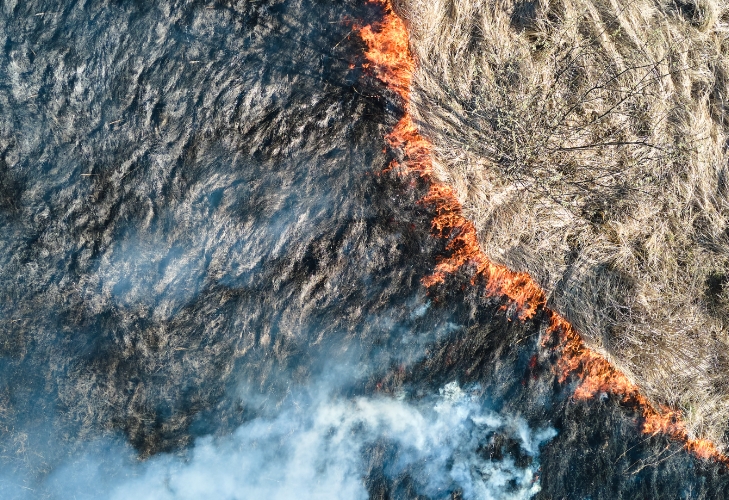 The basics of crisis management
Help your people prepare for what to do in the event of an emergency – before they travel.
Imagine you've sent Chris to a conference in California. It may be known as 'The Golden State', but it's also the most fire-prone state in the US – wildfires double year-on-year as a direct result of climate change. You want Chris to feel confident while travelling, so you sign up for Solace Secure:

Pre-Travel
Before he travels we brief him on his destination.

In-Country
During the trip the app keeps him updated to nearby risks.

Traveller Tracking
In the event a wildfire erupts and knocks out phonelines, we can track him via GPS.

Crisis Support
If the threat escalates, we can trigger an evacuation to get him home safely. 
Rapid response travel security
Our dedicated team is always on-call – ready to respond to your needs anytime, anywhere – to minimise the impact of your emergency. Our crisis response services include:
Crisis and Disaster Management for
Crisis response to Hurricane Maria
The hurricane caused devastation to the Caribbean, which resulted in increased crime, destroyed transport infrastructure, and enforced curfews. A British employee, who had travelled to the British Virgin Islands to help, was initially supported by our close protection team to provide secure transport. But when his health rapidly deteriorated overnight, our team escorted him straight to hospital and arranged for the medevac back to the UK.
01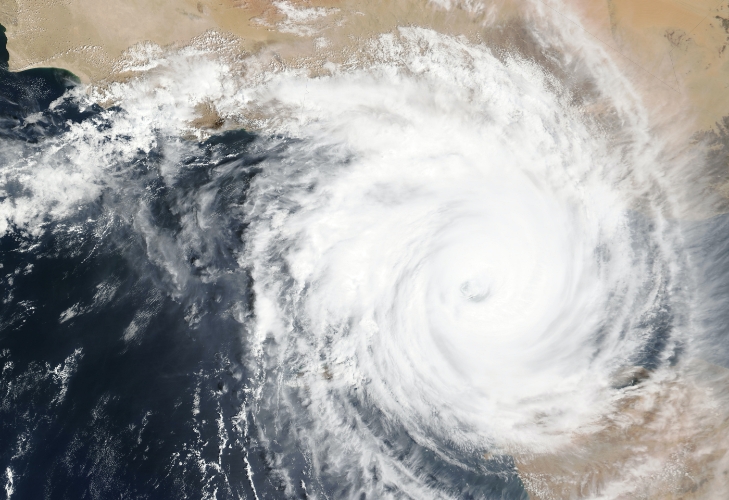 Talk to us about how to get your people home safely