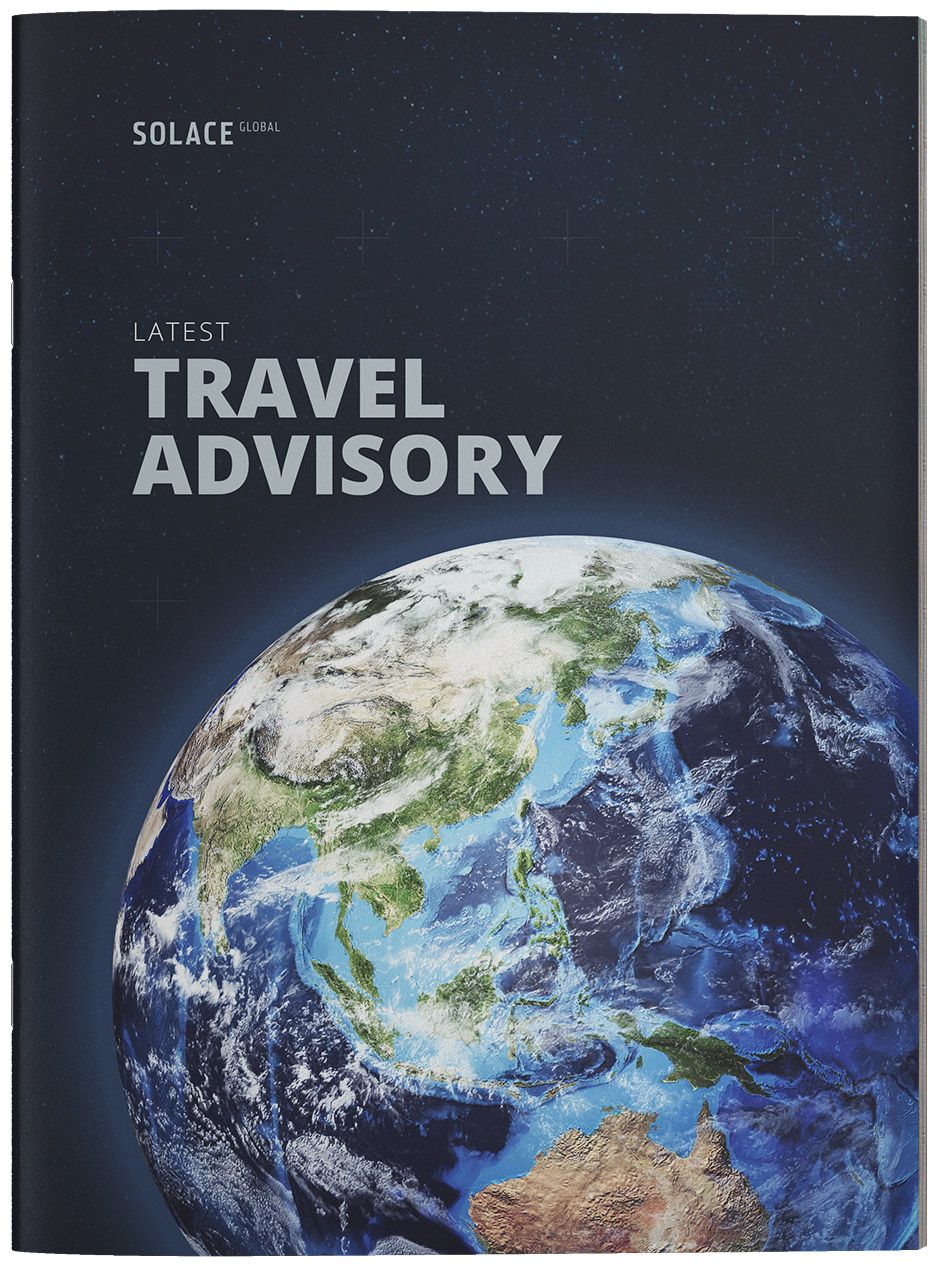 Southeast Asia Games and Travel Risks
16 Aug 2017
A total of 11 countries are due to compete in the upcoming Southeast Asia Games in Malaysia. The countries of Brunei, Philippines, Indonesia, Cambodia, Laos, Myanmar, Singapore, Thailand, Timor-Leste, Vietnam, and the host Malaysia, will all be entering athletes to compete for the 404 gold medals on offer in 38 different sports.
Key Points
The 29th Southeast Asia (SEA) Games and 9th ASEAN Para Games are due to run between 19-30 August and 17-23 September respectively.
Malaysia's capital, Kuala Lumpur, is set to host the event.
In the SEA Games, a total of 404 events will be held in 38 sports.
situational summary
Travel Information: A total of 11 countries are due to compete in the upcoming Southeast Asia Games in Malaysia. The countries of Brunei, Philippines, Indonesia, Cambodia, Laos, Myanmar, Singapore, Thailand, Timor-Leste, Vietnam, and the host Malaysia, will all be entering athletes to compete for the 404 gold medals on offer in 38 different sports.
The games are due to be held between 19-30 August 2017, with the opening ceremony taking place in the National Stadium in Bukit Jalil. Most events are taking place in Malaysia's capital, Kuala Lumpur, but events will also occur in Selangor, Putrajaya, Negeri Sembilan, Terengganu, and Kedah. After these games, the ASEAN (Association of Southeast Asian Nations) Para Games will be held between 17-23 September.
Transport
Local transport company, Prasarana, is an official sponsor of the games and will provide 50 rapid buses for Klang Valley and offer discounts on its light rail transit, mass rail transit, monorail, and bus rapid transit during the games period, and their running times are set to be extended. While public transport is efficient and covers large areas of the city, travellers are advised to expect delays on these services, especially if within the vicinity of event locations. There are also a number of taxi firms in Kuala Lumpur. It is important that if travellers wish to use these services then they use pre-ordered, metered taxis; hotels should be able to assist in this.
Malaysia has a concerningly high level of road fatalities. In 2016, there were 7,150 traffic fatalities, making the country in the top 20 most dangerous for individuals operating a vehicle. Motorcycle use is considered a major issue as they weave in and out of traffic unexpectedly. Drivers routinely ignore road signs and instructions. Commuter traffic is especially heavy in Kuala Lumpur.
Security
With the thousands expected to enter Malaysia for these games, security will be heightened. On 7 August 2017, Malaysian police detained more than 400 in a series of counter-terrorism raids. 12,000 police officers are to be deployed throughout the games with members of the Special Action Unit and VAT 69 (specialist units) will be posted at all games venues; athletes and officials will be escorted to and from their hotels. A total of 21,000 volunteers have been drafted in for the games. The Royal Malaysian Police have held six preparatory drills in the lead up to the games. Security forces have also drafted anti-terror measures specifically in relation to recent global terror attacks in places such as the UK, Indonesia, Belgium, Germany, Sweden, and France.
Terrorism
Malaysia is not immune from the threat of terrorism. The most recent terror attack near Kuala Lumpur occurred in June 2016, when two attackers threw a grenade at a bar in Puchong, located 13km from the downtown area of the capital. Eight people were injured in the attack but no deaths were reported. The two attackers were arrested and were alleged to have links to Islamic State. While much unrest has occurred in eastern Malaysia, specifically the Sabah region. Militants from the Philippines are known to invade the area and piracy, conducted by groups such as Abu Sayyaf, is common in the waters separating the two countries. Security forces have reported they managed to foil 15 planned terror attacks so far in 2017. On the whole, terrorism afflicting Kuala Lumpur has been limited in recent years.
Crime
There is some low-level crime throughout Kuala Lumpur. Petty theft, including minor fraud and bag snatching (including from motorcycles), is relatively common. Particular hotspots include Petaling Street, shopping malls, public transport, and transport hubs. Tourists have been targeted due to their perceived wealth. There have been relatively few cases of violent crime, and those that have been reported have not involved tourists. Credit card fraud is reportedly on the rise in Kuala Lumpur. Travellers should ensure that they only use their credit cards at established businesses, and should always get a receipt. Cheap hostels in the city are notorious for this type of fraud. Travellers should also note issues of drink-spiking in Kuala Lumpur, including in more reputable establishments. Drink-spiking can lead to assault, robbery, and sexual assault. Refuse all drinks from strangers and maintain contact with your drink at all times in bars and other establishments.
Common Scams
Scams targeted at tourists are reportedly on the rise in Kuala Lumpur and Malaysia in general. Many follow those experienced across Southeast Asia. These are some of the most common:
Flower sellers – This a particular problem at nightlife hotspots in the Malaysian capital, including within the vicinity of Changkat Bukit Bintang. The sellers are usually children who charge an overinflated price, with money going to their parent/guardian. Travellers should avoid buying from these children as it encourages the practice which is illegal. Try to politely refuse or walk away.
The Fake Monk – This has become a global scam and is common in countries such as China also. While there are sights in Malaysia where Buddhist and religious culture can properly be enjoyed, there are some scams involving 'monks'. This scam can be easily spotted when the 'monk' opens a donation book. The book will often detail others from around the world and how much they have 'donated'. In this situation, it is best to be firm and reject any begging.
Fake Police Officers – This is another global scam and is common in Kuala Lumpur's tourist areas. The 'police officer' will ask for identification from a foreigner, then find some obscure reason to issue an on the spot fine. If in doubt, travellers should ask for police and personal identification from the 'police officer', ensuring the names match. If they insist on searching you, you can request that this is done at a police station; a legitimate officer would have no issue with this. If in doubt, call the local police who should be able to confirm their identity.
Malaysian Etiquette
Malaysia is governed by Muslim Malays. This means that Kuala Lumpur is fairly conservative, and some actions may be frowned upon by more traditional communities in the city. Muslim travellers may be subjected to local Sharia law.
Kuala Lumpur has a large population of ethnically Chinese citizens. The disenfranchisement of these communities has informed a long running conflict in the country. The issue has led to protests in Kuala Lumpur, organised by both Chinese and Muslim Malays. It is illegal for foreigners to participate in demonstrations.
Travellers visiting the National Mosque of Malaysia, or any other mosques in Kuala Lumpur, should ensure that they comply with the rules of the buildings. Men should wear trousers and long-sleeved shirts; women are likely to be asked to wear a long robe and head dress, normally provided by the mosque.
Travellers should note there are particularly severe penalties for all drug offences. If found guilty of trafficking, individuals are sentenced to death as a mandatory sentence. If flying into Malaysia, it is possible that authorities will request a urine sample. Any presence of illegal substances may result in deportation.
Keep your distance from monkeys in Malaysia. Not only do these animals carry contactable diseases but they are known to steal from unsuspecting travellers, often as they take photos. Ensure that all bags and belongings are well secured; the use of a padlock on bag zips is advisable.
Homosexual acts are illegal in Malaysia. Same-sex couples are advised to be discreet.
SECURITY ADVICE
Travel
Low
Travellers are advised to remain vigilant when visiting Kuala Lumpur and maintain situational awareness at all times. The greatest threat individuals are likely to face is in the form of petty theft in crowded areas and those frequented by tourists. Enhanced security measures will be in place across the city at both the event locations and at key sites, including Kuala Lumpur Airport.
While enhanced security measures are generally not required for travel to Malaysia, travellers may wish to consider employing a locally-vetted driver to mitigate against the aggressive driving style in Kuala Lumpur and for peace of mind. All travellers should consider using travel-tracking technology with an intelligence feed. This should enable a traveller to be alerted of any security updates within their vicinity, and to update others of their movements in case of an emergency.
Download Full Report
Please fill out form below to access the full report