inSIGHT (Security/Intelligence/Guidance/Help/Tracking) ensures your people and assets are in constant view of the Solace 24/7 response team. Our pro-active monitoring service will monitor your personnel and assets for you, and respond to vicinity risks and incidents.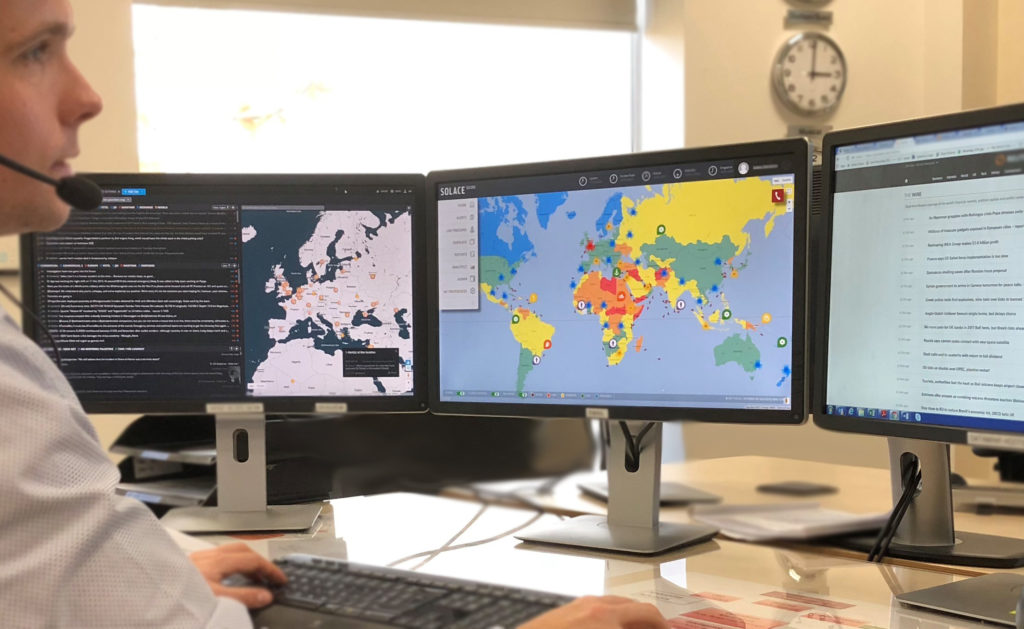 inSIGHT monitoring is supported by our innovative risk management platform, Solace Secure, which provides Intelligence alerts and travel tracking both internally and for our clients.
inSIGHT Monitoring Services forms part of our Protect series of services which also includes, Tracking & Technology (Solace Secure) and Journey Management: Executive Protection & In-Country Security.