Narco Wars: Filming in Challenging Environments
The production of the series Narco Wars, set across Central and South America, delves into the illicit narcotics trade and the individuals entangled in the drugs cartels. This ambitious project heavily relies on the presence of knowledgeable in-country "fixers" to facilitate smooth filming operations in complex and high-risk locations.
Understanding the inherent risks associated with filming in these challenging environments, Solace, a trusted leader in the risk management and security industry, provided comprehensive solutions to enhance the safety and security of the media team. Our priority was to enable their safe movement and operational continuity while mitigating potential threats and vulnerabilities.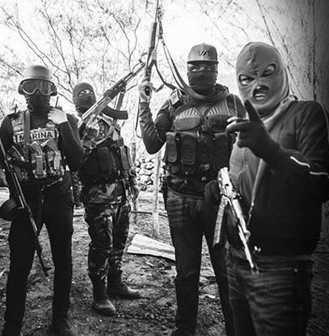 ---
Security for Film Crews: Discrete Journey Management and Overwatch
Solace implemented discrete journey management protocols tailored to the unique needs of the film crew. Our team of experienced security professionals designed and executed secure transportation plans, ensuring the crew's safe passage to various filming locations in high-risk areas. Additional security overwatch through our advanced inSIGHT monitoring services, provided peace of mind with continuous surveillance and timely threat detection.
Monitoring Media Teams: Real-Time Incident Communication and Tracking
By leveraging advanced tracking technology and skilled response managers monitoring the nearby security landscape, we communicated real-time vicinity incidents to the team, empowering them with critical information for making informed decisions on the ground. Our tracking capabilities allowed us to monitor the team's location, ensuring their safety and providing an added layer of protection.
Safeguarding Productions with Tailored Risk Management Solutions
Film crews operating in high-risk locations are presented with unique security challenges that require expert guidance. Our tailored risk management solutions are designed to address these specific needs, allowing productions to focus on their creative endeavours with peace of mind. By providing discrete journey management, additional security overwatch, and real-time incident communication and tracking, we ensure the safety and security of media teams, enabling them to tell compelling stories in even the most challenging environments.
Narco Wars: A 10 part documentary series
Exploring the rise of drug trafficking and the accompanied violence among drug cartels, the series looks at the illegal drug trade both past and present.
By facilitating discrete and low profile security and journey management, filming continued uninterrupted and ensured all team members safety was secured throughout production.
Learn more about how we support your operations in high risk or remote locations
Partner with Solace for Comprehensive Risk Management
Our proven track record provides deep understanding of the inherent risks faced by film crews working in moderate and high-risk locations, alongside the risks that arise from the topics of filming.