Political Instability Report 2023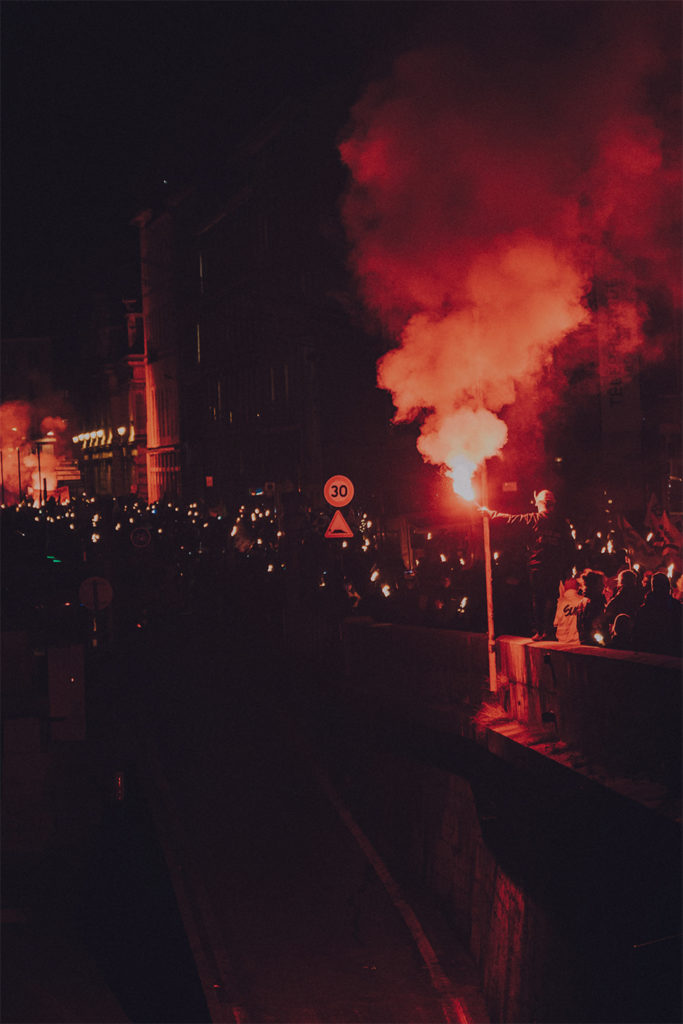 Political Instability: Potential and Ongoing Hotspots
The Political Instability Report 2023 provides insights into pressing political crises and emerging hotspots that could ignite widespread civil unrest, disrupting internal political dynamics.
---
Introducing Political Instability Report 2023
There have been significant changes in 2023 within the geo-political landscape, with widespread instability, alongside ongoing conflicts in Ukraine and Israel. Global instability expected into the year ahead, presenting a multitude of challenges to global organisations.
As we step into 2024, the political instability report denotes a situation observed in countries that are undergoing or exhibiting signs of disruption, including elections, uprisings or civil unrest that threaten to bring down the government.
Many political crises are unfolding in various corners of the globe, shaping the risk profile for organisations and business travellers alike, therefore the need for dynamic and comprehensive risk management strategies has never been more crucial to protect people and ensure business continuity in times of uncertainty.
Our Political Instability Report 2023 serves as your complete guide to understanding this complex terrain. Through in-depth analysis and insights, this report sheds light on political developments and areas of instability worldwide, offering practical advice to enable leaders in risk management and global security to fortify their security strategies.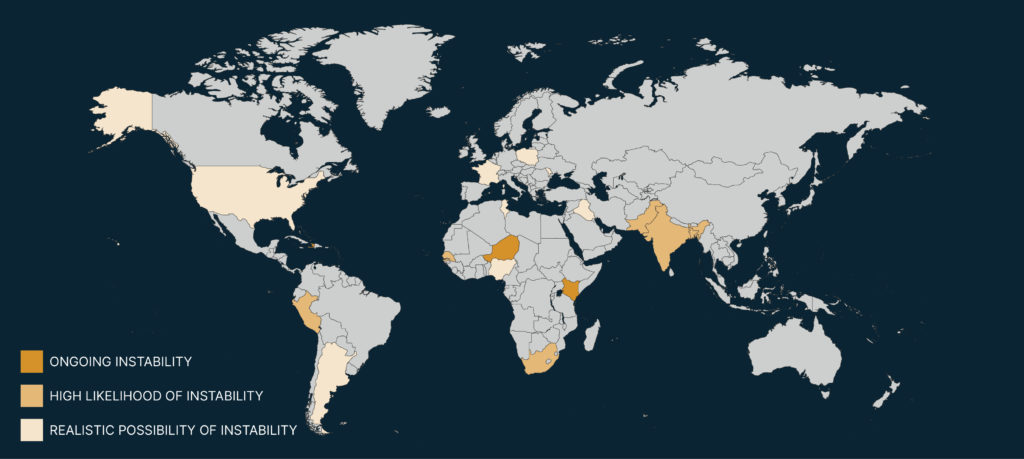 Political Instability Key Areas
Haiti
Kenya
Peru
South Africa
Pakistan
India
Bangladesh
United States
Argentina
France
Poland
Iraq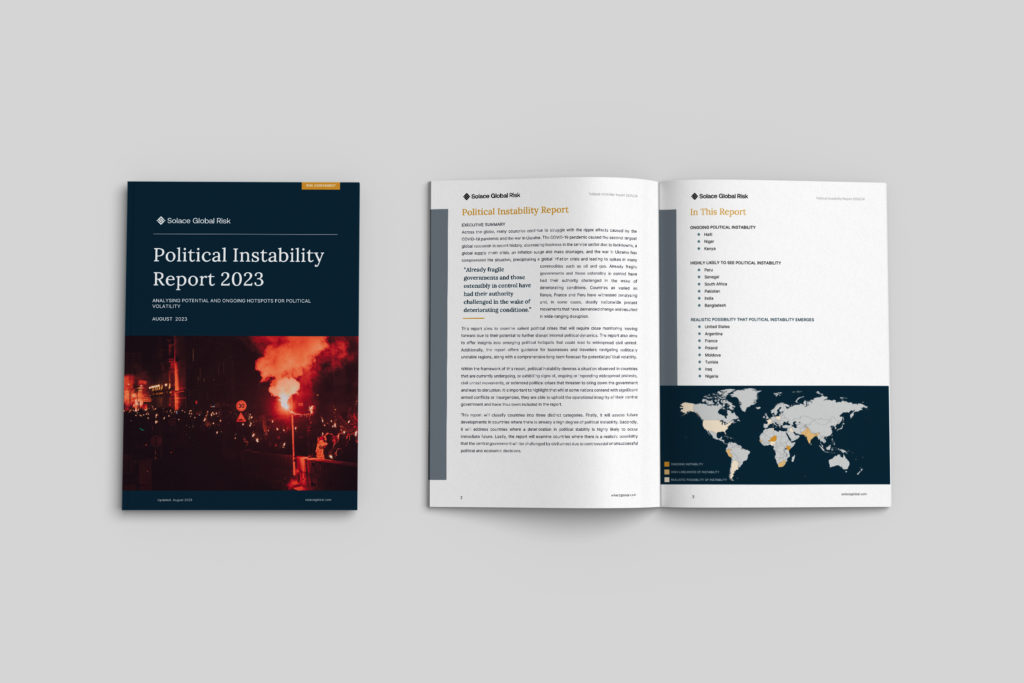 ---
Next steps: What other factors will affect global instability in 2024?
Download Political Instability Report 2023