Global Instability Factors 2024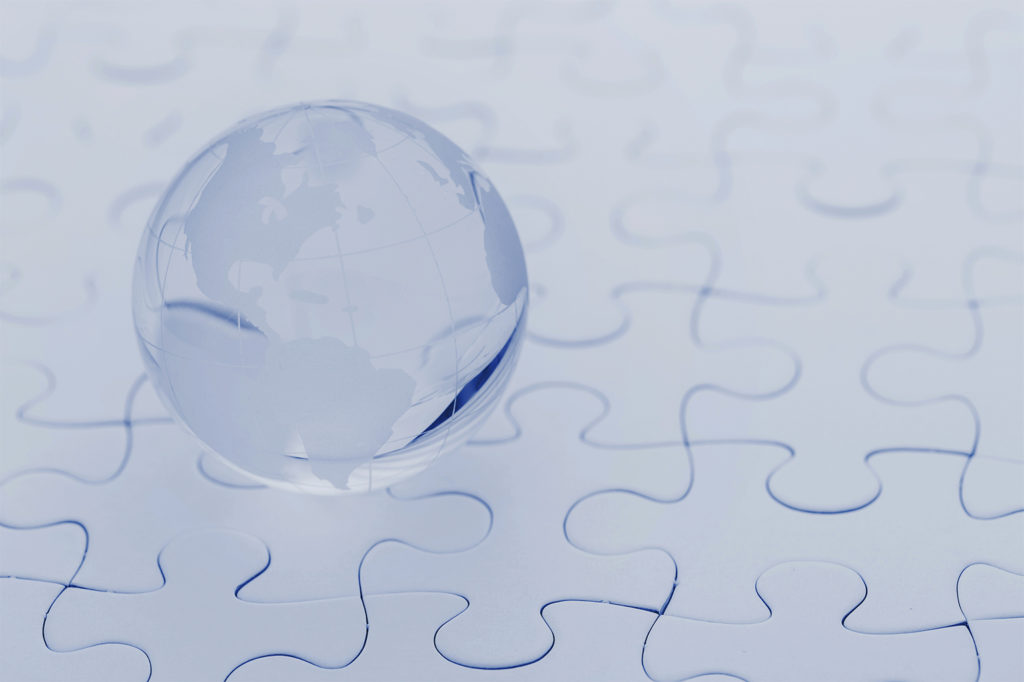 Potential and ongoing risk factors to consider in business continuity planning
While geopolitical instability is a key risk indicator, business leaders and security experts must consider various other factors to identify and mitigate risks in the coming year.
---
Introducing Global Instability Factors 2024
Throughout the Middle East and much of Africa, nations face vulnerabilities arising from poor governance, democratic transitions, ethnic divisions, youthful populations, and local economic factors. These challenges are compounded by global economic issues stemming from the persistent effects of COVID-19, climate change, and the multifaceted impacts of conflicts in Ukraine and Israel.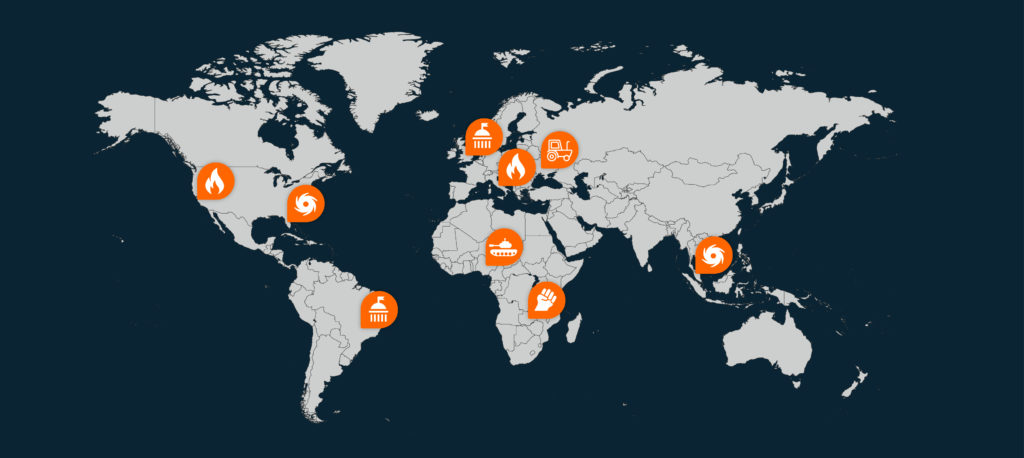 ---
Resilience in a Changing World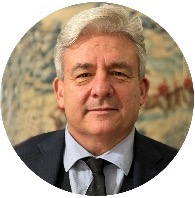 Matthew Harding
Non-Executive Director, Solace Global Risk
"Leading insurance commentators cite a long list of potential disruptors, with cyber issues, business interruption (including supply chain failure) and climate change appearing regularly in the top three challenges.
Most organisations have undertaken some degree of business continuity planning, and many follow the ISO22301 framework to improve their resilience. But how agile are these organisations in mobilising their plans and responding to crisis events as they transition from risk to reality?
Resources available to mitigate risks are finite, and in many cases being stretched to the limit by the current economic climate. Never has it been more important for businesses to place their chips in the best place on the risk roulette table, and those that play to a system will be the winners of the game.
So, how do successful companies build resilience in the places where risks are greatest?
The answer is quite simply that they use timely, accurate intelligence in their risk process to make sure they use the tools they have to the greatest effect. By understanding trends and applying sound analysis, they not only stand a greater chance of avoiding risk but are much better placed to respond rapidly when issues arise. This minimises impact, allows them to mobilise contingency plans, and, stay ahead of the competition in delivering uninterrupted services to their customers. Resilience planning should always be based on continuous analysis of the threats and risks that face a business, and this requires access to good intelligence from a variety of sources.
Good advice from the boxing world is that "everyone has a plan until they get punched in the face". What this means is that we can expect issues of all types, but the manner in which it strikes us is invariably a surprise. So, adapting our approach as situations develop by analysing sound intelligence helps reduce the shock of the punch when it lands.
Having well practised processes and drills that can be swung into action means that organisations are not left idle whilst they work out what to do next. The generic, concurrent activity in mobilising appropriate response mechanisms whilst the detailed picture emerges can make all the difference in the world – but this requires preparation."
---
Global Instability Key Factors
World food security
Rising instability in high-income economies
Youth demographics
Military coups in Africa
Populism and political polarisation
Climate crisis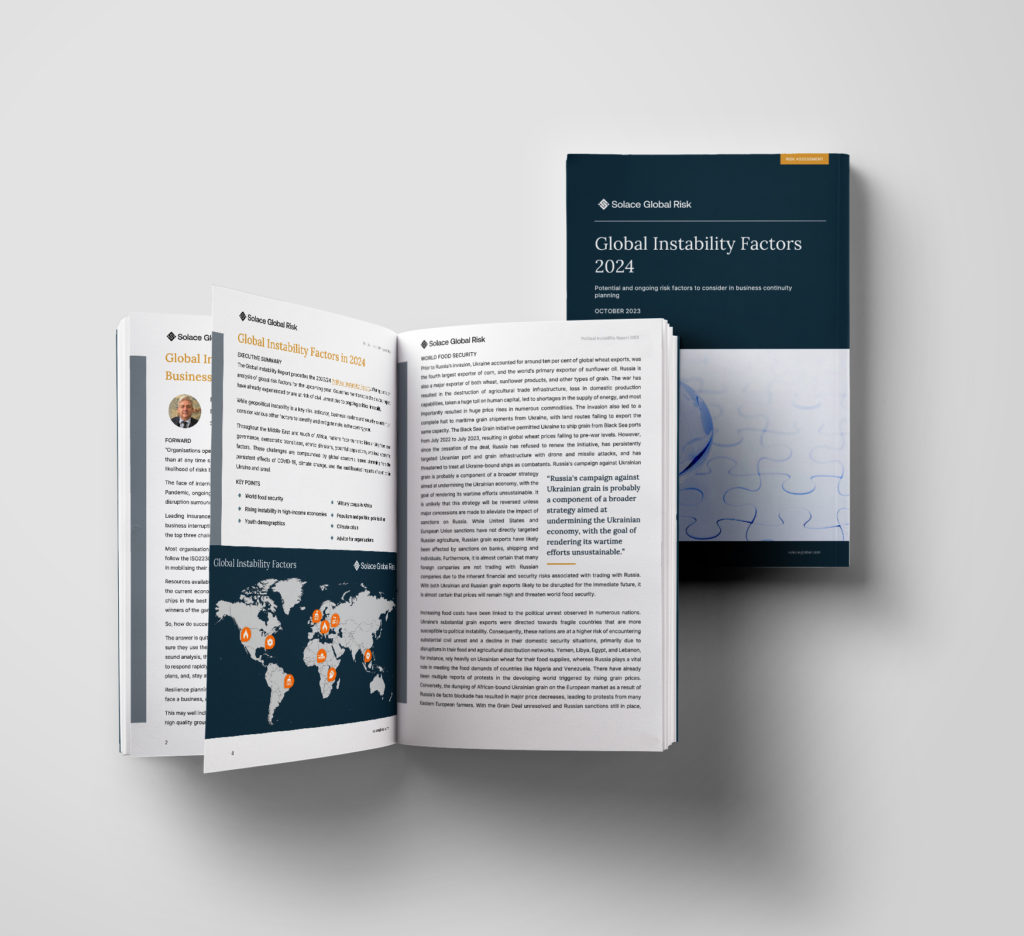 ---
Learn more: What are the hotspots for political instability 2023/24?
Download Global Instability Factors 2024