Improving the cyber security posture for a healthcare provider.
St Catherine's Hospice first engaged Solace Cyber with an urgent need to understand the risk potential of modern-day cyber-attacks, to support their legal obligation to keep patients' data safe. The hospice requested visibility over high-risk areas so they could formulate a plan of action that would allow for faster interception of an incoming threat and mitigate the risk of operational disruption due to a data breach.
Optimising their security posture began with a comprehensive cyber security management service, which became pivotal to the overall management of St Catherine's IT operations. Due to the advanced end-to-end capabilities of the service, Solace Cyber was chosen as the primary security partner for St Catherines.
"I wanted to understand how secure the hospice was against modern-day attacks. Solace Cyber conducted a risk assessment and the output report allowed me to focus on the areas which posed the highest level of risk first. Solace Cyber also provided a recommendations document following this exercise which detailed their recommended solutions to mitigate the risks they saw as the highest priority to my organisation."
Craig Hummer
IT Manager | St Catherines Hospice
01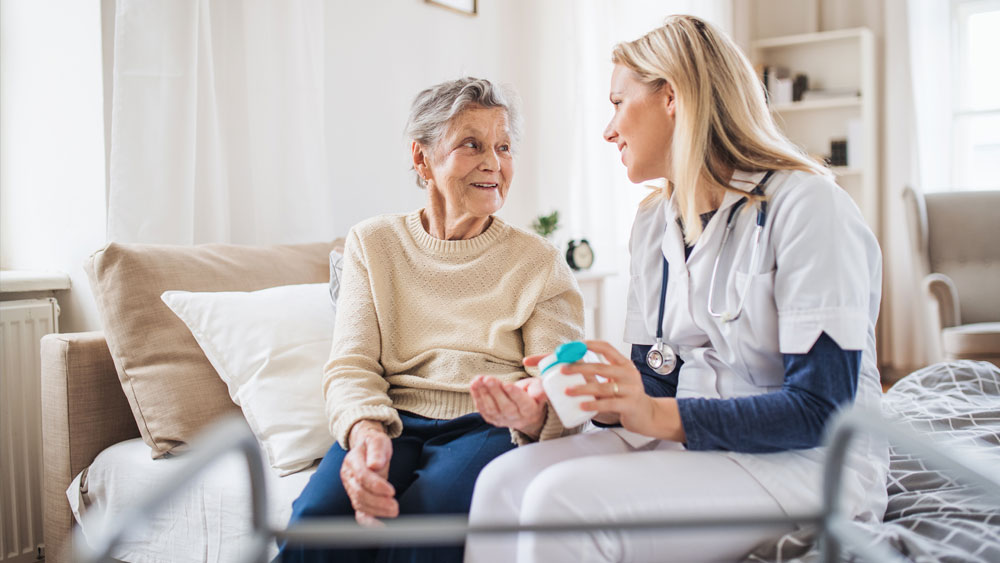 Craig Hummer, IT Manager at St Catherine's Hospice shares his experience with Solace Cyber.
What motivated you to review your cyber risk management processes?
When I joined St Catherine's Hospice to take over management of the internal IT operation, I spent a period of time assessing the risk position and operational effectiveness of the current landscape. I found there were multiple opportunities to improve the security posture, but it was difficult to know which areas to prioritise – especially when so many seemed urgent.
I found Solace Cyber offered a complementary Cyber Security Risk Assessment, that came with the assurance of a specialist team reviewing the current estate impartially, and gave me insight into which areas to prioritise first. The free risk assessment identified some unknown risks and provided clarity on what security measures would make the biggest impact first.
Tell us what was important to you when choosing a cyber security partner?
Although I was aware of the Solace Cyber team from a previous position, I took an objective view to partner selection. After careful consideration, Solace Cyber was awarded the work due to its end-to-end capability from identifying risk to breach recovery.
Due to impressions made from the initial cyber risk assessment, I allowed Solace Cyber's recommendations to be included as part of a partner benchmarking process. After consideration, Solace Cyber was selected as the primary cyber security partner for the hospice due to their ability to demonstrate value around each of the discrete products they used, as well as their UK based, 24×7 SoC capability (namely engineering quality and mature service ecosystem).
What security measures did Solace Cyber put in place?
Mitigating cyber security threats within an IT estate that was historically poorly managed, naturally came with heightened risk. Solace Cyber gave me visibility of risks across the entire estate, providing the opportunity for mitigation before things became problematic.
Alongside managed cyber security, Solace Cyber provided the hospice with backup and disaster recovery (DR) via their Ransomware Protect & Recover service. This ensures we always have recent, uncorrupted copies of our data from which facilitates entire business recovery if required.
How easy has it been to integrate solace cyber into your internal team?
They are new to the marketplace compared to some of the established competition. However, I quickly discovered that being new was an advantage, not a drawback.
Using external suppliers in the past had typically been a drawn out and frustrating process, but integrating Solace Cyber has been very straight forward. Their management team had deep understanding of the healthcare industry and I found their experience in IT, networks and cyber security brought tremendous value to our operations, with the managed cyber security service exceeding our expectations compared to previous providers.
How has your risk position improved since working with Solace Cyber?
Our risk position is far healthier. I have a trusted partner who will help develop our cyber security strategy long-term and assist with facets of the wider IT operation.
We still have a long journey ahead of us but by working with Solace Cyber, we have certainty that we will continue to make astute investments and remain protected in cyber security.
ACCREDITATION
ISO 27001 certified
PROVEN SUCCESS
100% approval of ICO submissions
AROUND THE CLOCK
24/7 Security Ops Centre
UK INNOVATION
Developed by leading cyber security experts
Request your free cyber security risk assessment
Take the first step to spot security vulnerabilties ahead of time, to maximise your decision space.