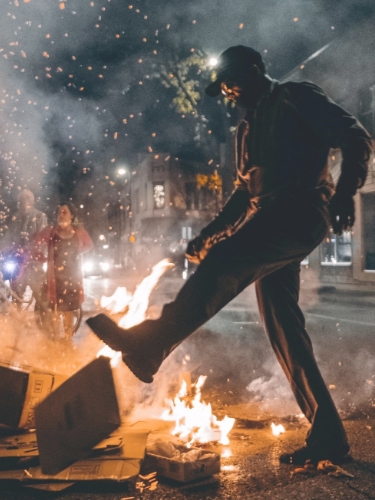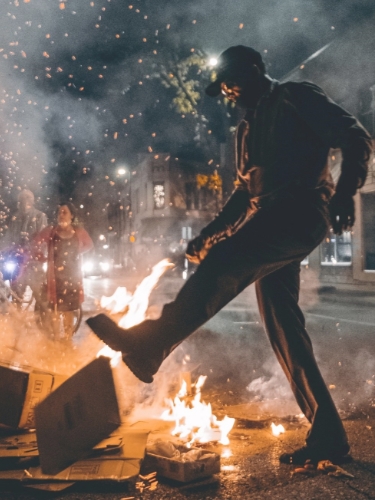 Political Instability Report: April 2022
25 Apr 2022
A number of politically volatile countries have experienced significant disruption in recent weeks.
This report outlines countries the countries facing the greatest instability, and locations that have potential to become unstable in the near future.
Political Instability Report
Updated April 2022: A number of politically volatile countries have experienced significant disruption in recent weeks. This report will explore several key political crises to monitor for further deterioration in the stability of their internal political dynamics, and will seek to provide insights into other potentially developing political hotspots. Alongside this, the report contains our recommendations for commercial enterprises and travellers operating in politically unstable regions and a longer term forecast for political volatility.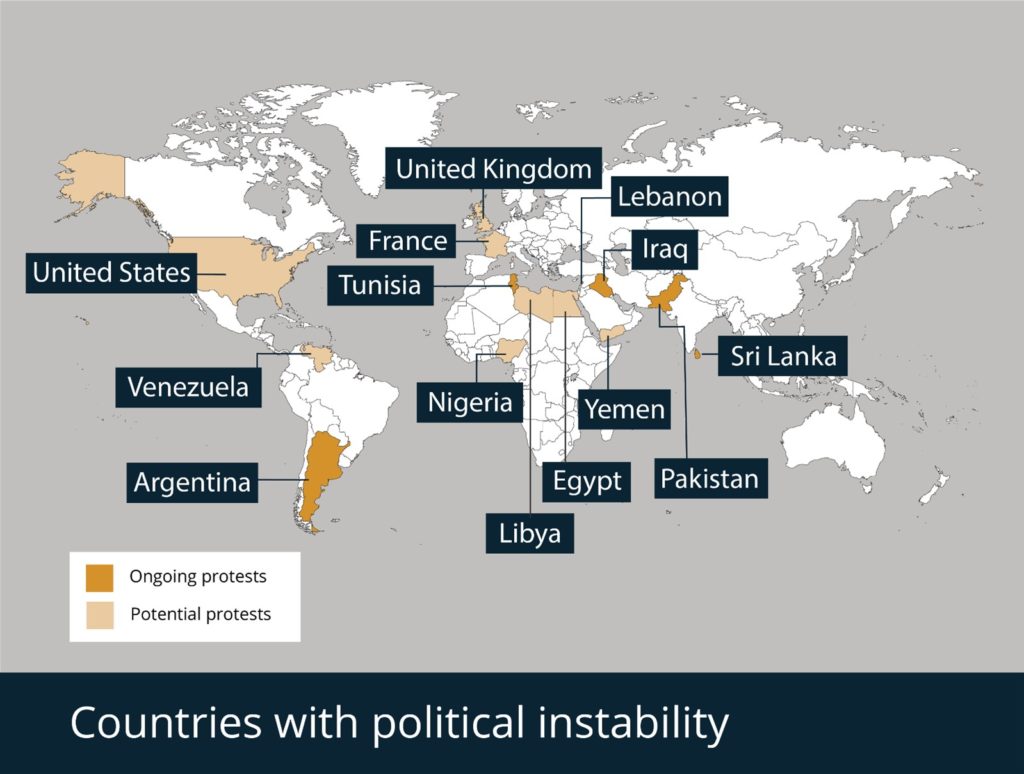 Political Instability Key Areas
Business continuity and risk management planning is becoming increasingly critical to the duty of care incumbent upon businesses to safeguard the welfare of their staff and infrastructure overseas. Political instability can worsen and violence can escalate with minimal warning. Functional governance structures can collapse almost overnight, creating considerable risk for those operating in-country. Those companies or travellers that retain interests in the countries noted within this report will likely begin to experience disruption in the short to medium term and should be actively planning their risk mitigation strategies.
For those with specific interests in any of the affected regions, Solace Global Risk advises businesses and travellers operating in-country to prepare contingency plans for disruption prompted by widespread unrest. Foreign income sources associated with opposition groups and politicians are likely to come under increased scrutiny in the run-up to elections or other political processes, which is likely to pose further operational risks to those with interests in unstable political and economic environments. Travellers are advised to avoid all protests and large demonstrations at all times due to the possibility of violence.
Similarly, commercial enterprises and travellers should anticipate a significantly heightened security force presence in the affected regions over the coming months. Freedom of movement may be severely restricted, including access to transportation networks, particularly around sensitive government, economic or military sites. Terrorist organisations will undoubtedly seek to exploit emerging political and security vacuums, further increasing the possibility of attacks occurring across many of the countries identified in this report. Terrorist attacks will be opportunistic and indiscriminate, whilst the combination of Ramadan, large groupings of people and preoccupation of government and security forces will likely present multiple targeting opportunities for various insurgent actors across these regions.
Individuals with an interest in volatile regions are advised to keep abreast of the security situation and prepare contingency plans in the event of a further deterioration of the security environment.