Alert Plus: Multiple Casualties in Major Incident, Nottingham, UK

A man has been arrested on suspicion of murder after three people were found dead in Nottingham city centre on the morning of 13 June. At around 0800 multiple roads in city centre had been closed and the tram network suspended as emergency services responded. A major police incident has been declared.
Current road closures include;
Milton Street
Magdala Road
Maples Street
Woodborough Road (from junction of Magdala Road into the city)
Maid Marian Way at the junction of Parliament Street
Ilkeston Road
Situation Summary of Major Incident Declared in Nottingham, UK
Police were called to Ilkeston Road at around 04:00 where two people were found dead in the street. Officers then responded to events in Milton Street at around 05:30 where a van had attempted to run over three individuals. According to an eyewitness, police then pursued the white van down Parliament Street.
Footage on social media purportedly shows the assailant being arrested by armed police, with visible damage to the windshield and panelling of the white van being driven by the individual. A man was later found dead in Magdala Road. Senior police officials claim that the three incidents are linked.

Video and imagery from the scene indicates a considerable emergency services presence, with representation from police, medical and fire services alongside National Inter-Agency Liaison Officers.
Eye-witnesses also claim that the police were seen removing a large rucksack and knife from the area. A large cordon remains in place and investigations continue. The public have been advised to avoid the area and plan alternate routes.
Solace Global Analysis of Suspected Motive
Whilst any motive for the incident is currently unclear, the apparently random nature and reported methodology would be consistent with previous Islamist terror incidents in the United Kingdom, notably the London Bridge attacks which involved targeting pedestrians with vehicles and bladed weapons. The scale of the response from the emergency services also suggests a particularly significant incident has occurred.

It is noteworthy that Nottingham is home to a large population of asylum seekers or migrants (at least 7,000 individuals), with around three quarters of those between the ages of 18 to 39.

The city's not-for-profit refugee forum is located on Hungerhill Road, which branches off the closed section of Woodborough Road, and is also less than 300 metres from Magdala Road. Alongside this, the Britannia Hotel on Maid Marian way, directly opposite Parliament street, at the location of the closure has also been housing asylum seekers. Such facilities in the city have previously been the target of anti-asylum/anti-migrant protests, whilst in April 2023 two hotels in the city centre housing migrants were targeted with suspicious packages.

It is therefore realistically possible that this incident was a terror attack conducted by an individual inspired by extreme Islamist ideology.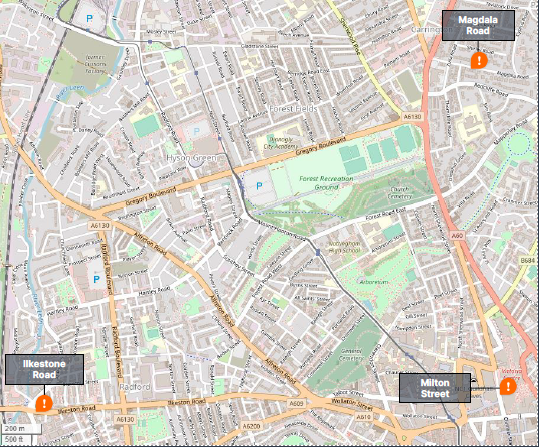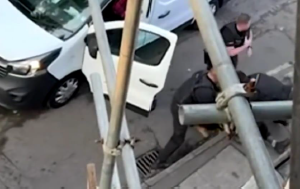 Risk Mitigation Advice by Solace Global
• Individuals with planned travel to Nottingham are advised to reconfirm itineraries and expect localised travel disruption, particularly around the city centre
• Travellers are advised to avoid the immediate vicinity of Nottingham city centre as emergency services remain on the scene to conduct their investigations
• The United Kingdom has a substantial risk of terrorism meaning that attacks are likely. Attacks therefore remain realistically possible in the short term
• The presence of additional security force personnel in Nottingham will very likely mitigate the risk of immediate follow-up attacks in the vicinity of the initial incident
• Terror attacks in the United Kingdom are likely to be indiscriminate, using explosives, bladed weapons, vehicles, and firearms to target crowded areas, government or security force installations and personnel, civilians, transportation networks, and other high-profile locations including sites of religious or state significance
• In the event of a terrorist attack those in the area are reminded to RUN – HIDE – TELL
• Locations where large groups of residents or tourists are known to gather are at higher risk of attack. You should be particularly vigilant in these areas and follow any specific advice or guidance from the local authorities or security personnel
• Exercise increased caution, remain vigilant, be aware of your surroundings and report any suspicious activity or items to security personnel as soon as possible
• Although this incident appears to be over, be aware of the possibility of follow-up attacks or copycat incidents
• If caught in the vicinity of a security incident, seek immediate hard cover from any incoming vehicles, blunt or bladed weapons, gunfire or explosions and leave the area if safe to do so. Continue to adhere to all instructions issued by authorities and obey any security cordons in place
• Monitor the Solace Secure platform and trusted local media for updates