Climate Change and Business Risk Report 2023

World Earth Day: Effects on Business Risk From Climate Change
World Earth Day is an annual celebration that honours the achievements of the environmental movement. The aim is to raise awareness for protecting the Earth's natural resources for future generations.
There is a particular focus on World Earth Day 2023 as the year has already seen many significant climatic events. California has experienced abnormal weather for much of the year, whilst in southern American states, the first quarter of 2023 has seen record activity in the tornado season.
In Southeast Africa, Cyclone Freddy was the longest-lasting and most energetic tropical cyclone ever recorded, causing at least USD 375 million dollars of damage. In Europe, March 2023 has seen the early commencement of the wildfire season, with 3,000 hectares already burnt. This follows the continent experiencing a warmer and drier than average winter, setting conditions for the European wildfire season to be longer and more destructive in 2023. Finally, South America has also seen a deadly and prolonged wildfire season, as well as a number of unprecedented events such as Cyclone Yaku in Peru.
Across the world, Solace Secure analysts logged 1058 climate related alerts in the first quarter of 2023. Solace Secure data also allows this report to highlight the countries which have the highest number of total environmental alerts plotted since 2019, and this data can be seen in the table below.
The Climate Change and Business Risk Report will explore how the events of early 2023 fit into the wider trends of the world's changing climate and environment, it also outlines how business and corporations can seek to mitigate against these issues.
Key Points
The effect of climate change on business
What to consider in a climate change risk assessment
Climate change risks to business
Current climate change hotspots
Future climate change hotspots
Wider ramifications beyond business risk
The importance of business continuity and risk management planning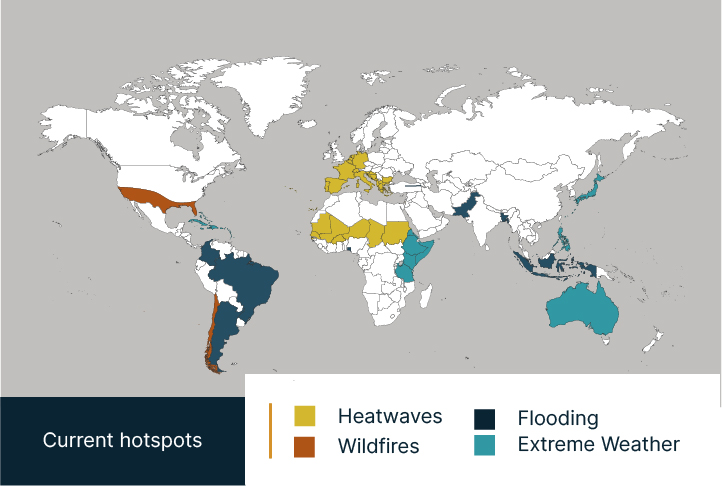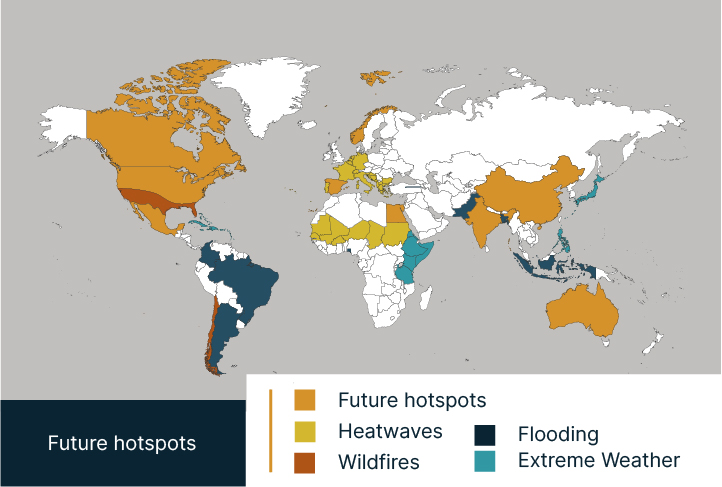 Download Full Report
Enter your email address to download Climate Change and Business Risk Report 2023