Alert Plus – Nice Knife Attack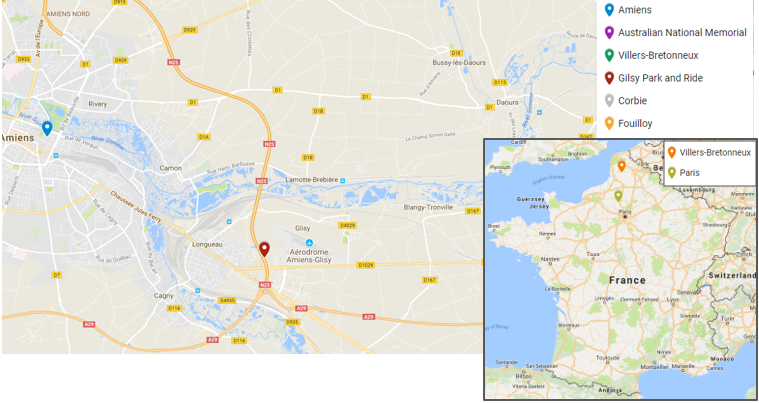 SITUATION SUMMARY
On 29 October, an attack occurred outside the Notre Dame church in Nice. At the time of writing, three people have been killed and several others injured, the assailant has also been detained. In addition to the attack, a man has been shot by police in Avignon for threatening passers by with a knife, and security personnel were been attacked outside the French consulate in Jeddah today. The attack is the second since President Emmanuel Macron made a speech with controversial comments regarding Islam and announced plans to tackle "Islamic Separatism", after the beheading of schoolteacher Mr Paty on 16 October. Macron stated, "Islam is a religion which is experiencing a crisis today, all over the world," citing tensions between fundamentalism, proper religious projects and politicians. Macron reconfirmed his defence of secularism and criticism of radical Islam in the wake of Paty's killing. The president added that there was a need to "free Islam in France from foreign influences". The president also outlined plans to end the system that allows Imams to train overseas, efforts to reduce homeschooling, as well as taking control of religious funding. Macron also stated that the estimated six million Muslims (just under 10 percent of the French population) were in danger of forming a "counter-society". The measures, which will also be accompanied by improvements to educational, cultural and sporting services, all form part of a draft law on secularity and liberty that is expected in December. The president's comments have resulted in a number of Islamic leaders condemning him and seen protests in numerous Muslim countries. Both Turkish President Recep Tayyip Erdogan and Pakistani leader, Imran Khan, have accused the president of attacking Islam and Muslims. French products have also been removed from some shops in Kuwait, Jordan and Qatar. Other Islamic countries have also called for a boycott on French goods and supermarkets. Given the prevalence of French supermarket chains, such as Carrefour, in many Islamic majority countries, such action could have wider impacts.
SOLACE GLOBAL COMMENT
Tensions have been heightened in France since September when the magazine Charlie Hebdo republished cartoons of the prophet Muhammad. The article was publishing just prior to the trial of 14 people accused of being involved in the 2015 attack on the magazine's offices. These tensions were only increased by Macron's comments towards Islam and defence of French secularism. Since the president's initial comments, there have been two attacks on French soil. The first, the beheading of schoolteacher Samuel Paty by an 18-year-old Muslim Russian-born refugee of Chechen descent, and today's attack on the Notre Dame de Nice. This does not include the thwarted potential attack in Avignon. Abroad, the French consulate was targeted in Jeddah, Saudi Arabia. These incidents highlight the increased threat of Islamist attacks in France and on French interests internationally following the remarks by the French president. This threat is likely to continue into the coming days and weeks, with further attacks also likely. Such attacks are highly likely to focus on religious institutes such as churches, as well as iconic buildings with significance to France and the French state, such as the Arc de Triomphe and government buildings. Additionally, outside of France, embassies, consulates, French businesses and French schools are all at a heightened risk of being targeted. There is also a risk of reprisal attacks by extremist groups in France and the wider Europe. Far-right groups may look to target mosques and Muslims generally. Muslim businesses and Arabic schools may also see a heightened risk. It is also almost certain that further unrest will occur by Muslim communities and in Islamic countries as a result of President Macron's statements regarding Islam. Further criticism is also expected from Muslim leaders towards the French president and France, which may include the continued call to boycott French businesses and goods. Despite this, the French president is highly unlikely to backtrack on his stance regarding freedom of speech
SOLACE GLOBAL ADVICE
Exercise extreme caution in France as further attacks are likely. Be aware of your surroundings whilst in proximity to religious (such as churches) or iconic (such as national monuments) buildings.
Report all suspicious activity to the authorities when safe to do so.
Expect additional security and an increased police presence throughout Paris in the coming days and weeks.
Vacate any areas where police, or other security forces operations are underway.
Comply with all instructions issued by security personnel and the authorities.
Monitor Solace Secure for real time alerting and media outlets for updated information and potential security operations.
French nationals should also look to employ caution when abroad, especially in countries with a history of Islamist attacks.
Also look to employ caution around mosques and other buildings linked to Islam, such as Arabic schools, due to the risk of reprisal attacks by other extremist groups.
Avoid discussing politically and religiously charged subjects when travelling.
If involved in an attack, individuals are advised to follow the UK government's counter terrorism policing advice of RUN HIDE TELL.
Despite this, normal travel can resume as long as travellers adhere to all COVID-19 restrictions.