New Zealand Eruption – Alert Plus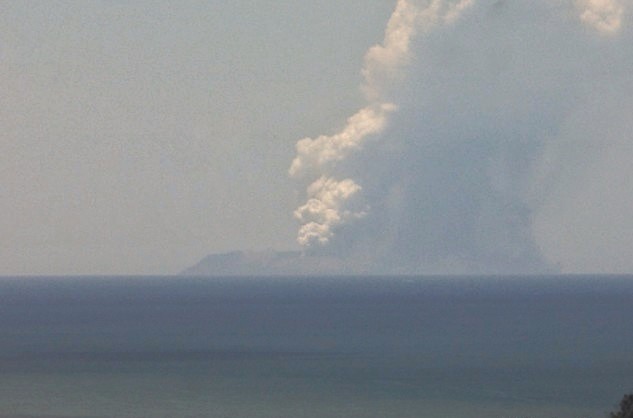 SITUATION SUMMARY
On 9 December, at approximately 14.30 local time, the Whakaari/White Island Volcano in the Bay of Plenty erupted, sending a large plume of smoke into the sky. Authorities reported that up to 47 people, including New Zealanders and foreign tourists, may have been on the island when the eruption occurred. At the time of writing, six fatalities have been confirmed while 30 people have been rescued, some with critical injuries. However, the death toll is expected to rise as a number of people remain unaccounted for, with search and rescue operations still underway to assess the exact number of fatalities. New Zealand police deputy commissioner has stated though that emergency personnel have been not able to access the island, which is covered in ash, as the current situation is unsafe due to the potential of further eruptions. The Defence Force (NZDF), who have been called in to provide assistance, are expected to deploy drones to assess the situation as soon as possible, however, reconnaissance flights, carried out by police rescue helicopter and NZDF aircraft, showed no sign of life on the island. Prime Minister Jacinda Ardern arrived in the town of Whakatane, the nearest on New Zealand's North Island to meet with council leaders. During a press conference, the Prime Minister stated that she will be travelling to White Island on 10 December. Police are also said to be investigating the eruption, but have stressed this is on behalf of the Coroner and is not a criminal investigation at this time. A magnitude 5.3 earthquake has also struck off the coast of New Zealand's North Island less than 24 hours after the eruption. There is also a reported 50 percent chance of a secondary eruption, hampering rescue efforts.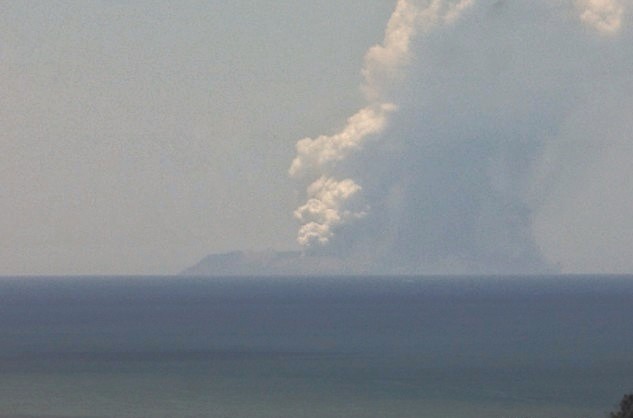 SOLACE GLOBAL COMMENT
White Island, also known as Whakaari in the Maori language, is New Zealand's most active volcano and has been built up by continuous volcanic activity for over 100,000 years. In 1914, a fatal eruption killed 12 people. The most recent eruption prior to the 9 December eruption, a short-lived eruption occurred in April 2016, though no fatalities were reported then. Despite the volcano's activity, it has been a popular tourist destination in recent years with numerous tours available. Reports indicate that most of the people on the island at the time of the eruption were passengers of the cruise vessel Ovation of the Seas, visiting Tauranga. White Island's eruption wasn't completely unexpected. Academics have previously expressed their concerns over the suitability of the island as a tourist destination, with official reports showing that volcanic unrest has been occurring for several months prior to the disaster. In November, the New Zealand hazard monitoring site, GeoNet, reported a period of unusual volcanic activity, and raised the alert level for the island. While relief operations are underway, GeoNet has taken its live cameras on White Island off its website. Additionally, many tour agencies that operate in the area uploaded their "dark sites" with updated contact information and details of the emergency. During the eruption, a large plume of white smoke was visible from the mainland. Airlines in New Zealand confirmed that flight operations have not been affected at this time; however, an orange aviation colour code warning was issued due to hazardous ashfall. Additionally, a no-fly zone in the area was put in place due to the threat of further eruptions.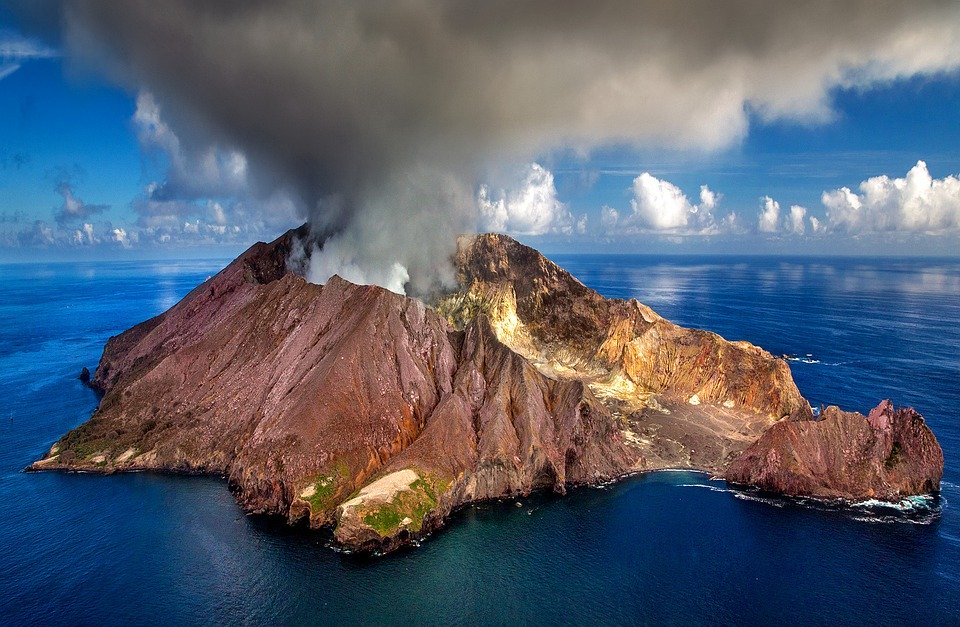 SOLACE GLOBAL ADVICE
-Further large eruptions cannot be ruled out in the coming hours, days and even weeks. Avoid the vicinity of White Island -Individuals should listen for, and follow, any emergency information and alerts issued by the local authorities, as well as monitor local media for updates. The Ministry of Civil Defence & Emergency Management website has information available
here
. -While unlikely at this time, a large follow-up eruption may result in evacuations on the nearby north coast of North Island. Individuals in the immediate area are advised to have an emergency supply kit prepared with the necessary supplies should they need to evacuate at short notice. -Effects of a volcanic eruption can be experienced many kilometres from a volcano. Individuals near the affected area are advised to be aware of the potential for ashfall; this can be a health hazard notably if suffering from pre-existing breathing difficulties. In the event of ashfall, wear respiratory masks as well as suitable clothing to protect the skin. -An emergency operation centre has been set up at Whakatane Hospital, the closest town to the island in the Bay of Plenty. Road closures were reported in Whakatane. As such, travellers must avoid designated restricted zones. -Airports remain open but flight operations might face delays or cancellations should further eruptions occur.