UK Government Suspends Parliament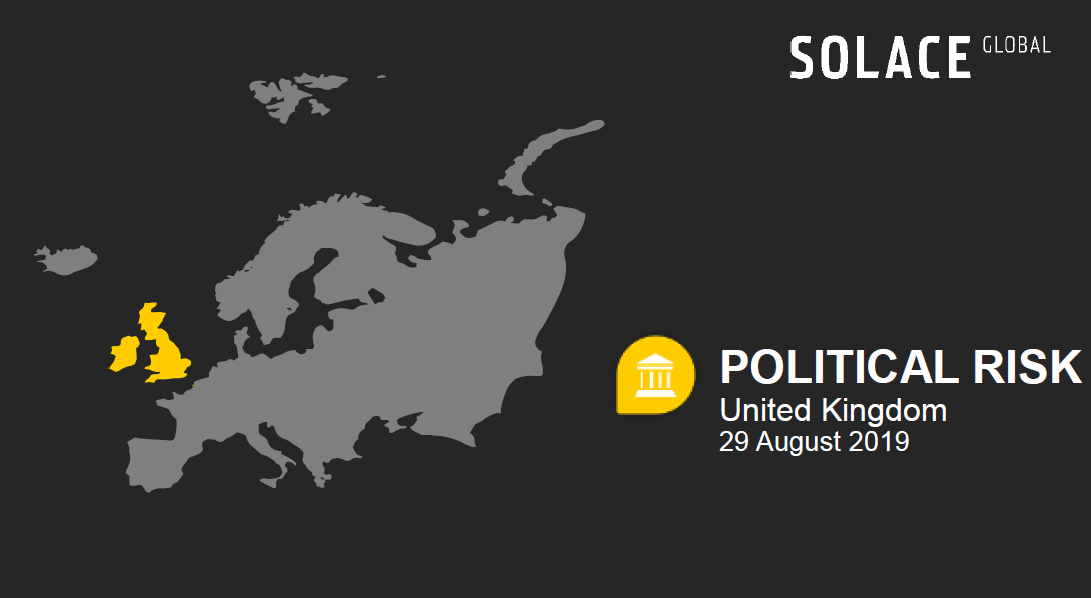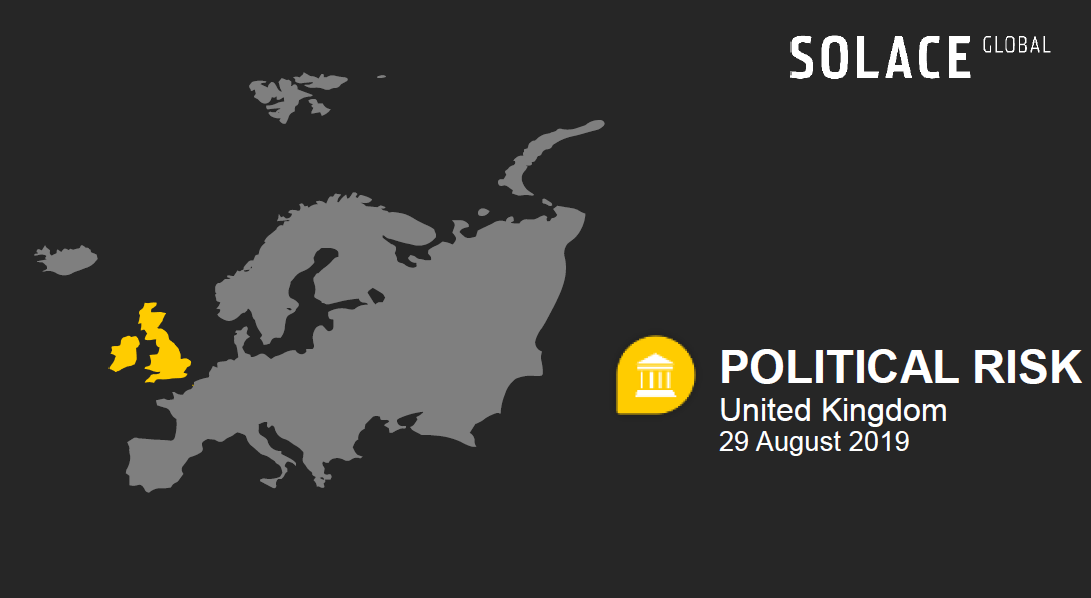 SITUATION SUMMARY
On 28 August 2019, the Queen of the United Kingdom approved Boris Johnson's request for a suspension, or a prorogation, of UK parliament. The prorogue will be for 23 working days and is set to begin between 9-12 September until 14 October, four days before EU leaders are due to meet on 17 October for a final time before the Brexit date of 31 October.
Prorogation, unlike a recess which is voted on by parliament, is a decision that excludes the Houses. Parliament usually goes on recess for three weeks between September and October for the party conference season; however, there had been talk to cancel the break this year due to the urgency surrounding the Brexit deadline.
Johnson has stated that a Queen's speech is due to take place following the suspension to outline his "very exciting agenda" in the latest update on Brexit.
However, many MPs, both pro- and anti-Brexit ones, have voiced their concern at the move which has been termed as a "constitutional outrage" and "damaging to democracy".
SOLACE GLOBAL ANALYSIS The decision to shutdown parliament at this time is highly controversial as opponents argue that it will stop MPs being able to play their democratic part in the Brexit process, by constricting their ability to stop a so-called 'no-deal' Brexit; where Britain leaves the EU without a formal deal – with the majority of trade reverting to WTO rules.
Opposition MPs had announced they were due to attempt to block a no-deal Brexit using a parliamentary process. These MPs state that the prorogation is a deliberate move by Johnson to govern without parliament, an action considered dangerous within parliament. The suspension now leaves only a limited time that any such votes can take place, reducing options for those looking to block a no-deal Brexit. Those in favour of Britain remaining a member of the EU, and even those in favour of leaving with or without a deal, have been critical. The European Parliament co-ordinator on Brexit, Guy Verhofstadt has stated "'Taking back control' has never looked so sinister". Regardless, Boris Johnson has set out exactly what he promised to do when elected as leader of the Conservative Party; to deliver Brexit. And for now, that is what he intends to do.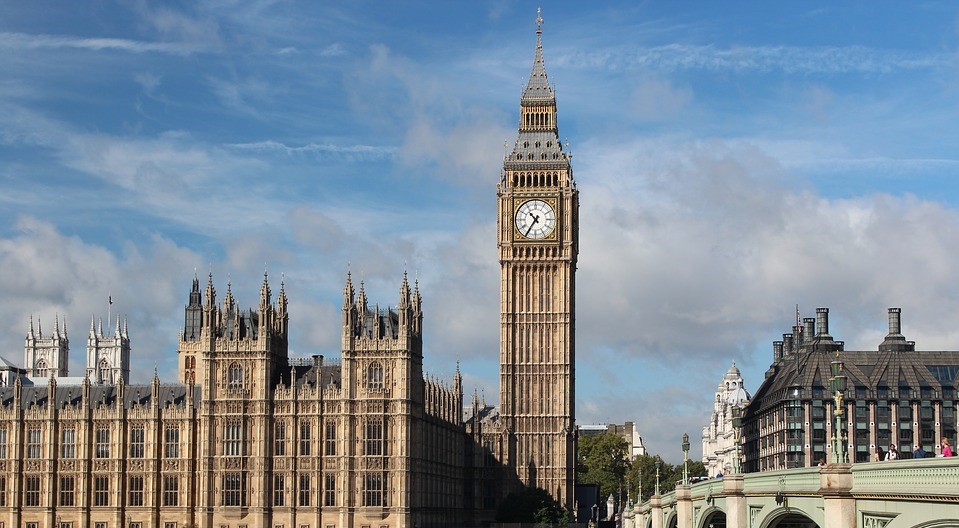 WHAT COULD HAPPEN NEXT?
It is highly likely that the government could face a no confidence vote when parliament sits in the first week of September. It appears that this may be a deliberate tactic by Johnson to force parliament into a no confidence vote.
Should this vote succeed, there would be two possible outcomes; no government is formed within 14 days and a general election is required. Or, the second option; a new government consisting of a coalition of parties is formed. Many leaders, a back-bench Conservative, Labour Leader Jeremy Corbyn or Liberal Democrat Jo Swinson, are all potential candidates if an agreement can be made.
Parliament may decide that they do not have enough time to bring the government down and instead focus on legislating against a no-deal.
Finally, there could be an attempt, potentially from the Scottish court or by a group of cross-party MPs, to block the suspension of parliament.
There could also be a combination of the above, or something unseen – a black swan event – with British politics now entering unchartered waters.
WHAT TO DO:
Anticipate protests in city centers and outside of government buildings. There have already been reports of protests in Westminster, London on 28 August.
If in the vicinity of any demonstrations or protests it is best to avoid large crowds. Although they may seem peaceful, violence and arrests could erupt at any time.
Anticipate travel disruptions to any areas populated with demonstrators and plan accordingly.
As it stands, Britain will leave the European Union on 31 October; without a deal, businesses should continue to prepare for this eventuality.
Disruptions to supply chains and at airports is likely, though mitigation measures are being implemented. Be prepared for delays at borders and whilst entering and exiting the United Kingdom.
Businesses in the UK, both large and small, should be up-to-date with the UK government's guidance on the EU Exit found on the government website: https://www.gov.uk/business-uk-leaving-eu. Businesses outside of the UK should consult their own government websites for similar information.