Pyeongchang 2018 Intelligence & Risk Analysis: Media Package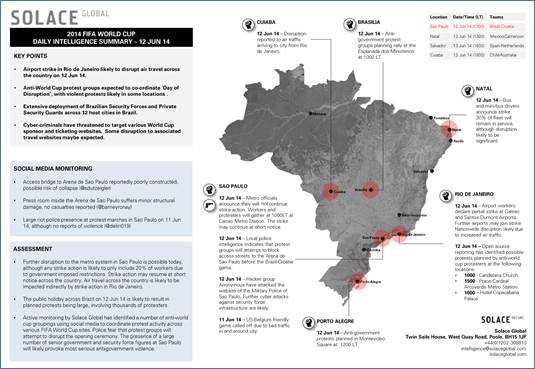 Solace Global provide security intelligence and monitoring of major sporting events for some of the world's largest broadcasters. We are preparing for the
2018 Winter Olympic Games
in Pyeongchang, and are offering a
media security services
and specific risk analysis service to media organisations.
Risk Analysis for Media Agencies
Our service package includes:
A comprehensive desktop threat analysis. This covers crime, environmental, health, geo-political, armed conflict, civil unrest, terrorism and travel risks related to the games. As well as covering recent incidents and providing appropriate safety and security advice for clients planning to attend the games.
Monthly summaries. Provided on the 1st of every month from September to January (5 reports).
Daily summaries. Provided from 1st February to 3rd March (31 reports).
Below are examples of the type of report we would be offering on a daily basis. These particular summaries are from the Rio Olympics and FIFA World Cup Brazil;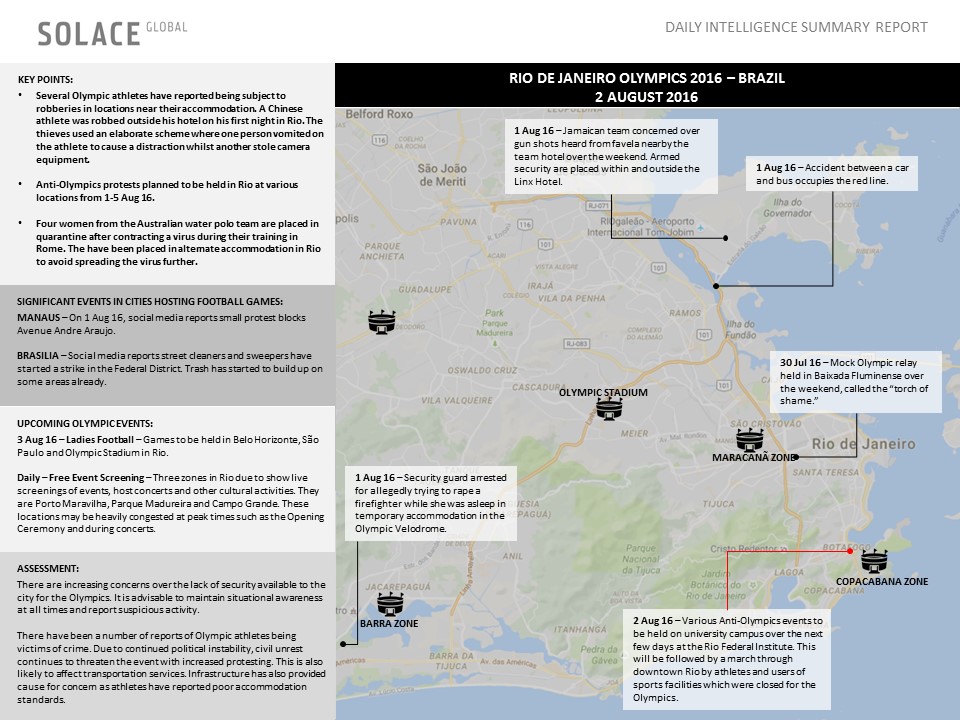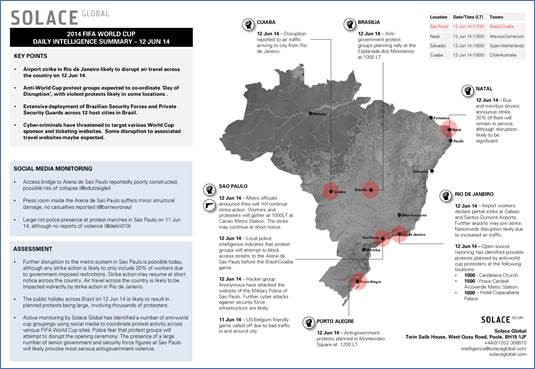 For more information regarding our media specific risk analysis package for the run up and duration of the 2018 Winter Olympics, please contact Solace Global Risk on
+44 (0)1202 795 801
or email
risk@localhost